A Canadian nurse said she was heading to a Detroit hospital to help treat patients infected with COVID-19. Instead, she wound up making an appearance in a federal courthouse.
The reason? Pot. And lots of it. Terri Lynn Maxwell is now facing charges of conspiracy and possession with intent to distribute marijuana after U.S. Customs and Border Protection (CBP) agents inspected her vehicle at the United States and Canada border and allegedly found more than 60kg of cannabis. Maxwell, 48, was donning "nursing scrubs and a lab coat," according to the Detroit News, when she was attempting to enter the U.S. on Wednesday morning at the Detroit Ambassador Bridge, which connects the city with Windsor, Ontario.
She reportedly "applied for admission into the U.S. and presented her Canadian passport and work permit," and "also had a placard issued by Canada Border Services Agency showing she is a first responder." The placards are necessary to confirm which individuals are traveling for essential reasons during the pandemic. The border between the United States and Canada was closed temporarily last month for nonessential travelers as a way to stem the spread of the coronavirus; last week, the two countries' governments agreed to extend the border closure for another 30 days.
Local television outlet Fox 2 Detroit said that Maxwell is "a registered nurse who lives in Amherstburg, Ontario, but works as a healthcare worker in Michigan." On Wednesday, Maxwell told authorities she was heading to Henry Ford Hospital in Detroit. After Customs inspected the trunk Maxwell's vehicle, Fox 2 reported that "officers said there were 143 vacuum-sealed bags of pot, weighing a little more than 60kg."
After being arrested, Maxwell made an appearance in federal court in Ann Arbor, Michigan on Thursday.
United States Attorney Matthew Schneider strongly condemned Maxwell's actions, saying she took advantage of the crisis and abused her role as a first responder.
"At a time when health care professionals are working overtime to keep us safe, it's really shameful that anyone would exploit their status as a nurse to smuggle any kind of drug into our country," said Schneider, as quoted by the Detroit News. "To stop the spread of the coronavirus, our Canadian border is open only for essential travel — and smuggling in marijuana simply isn't essential."
Maxwell now faces up to 20 years in prison.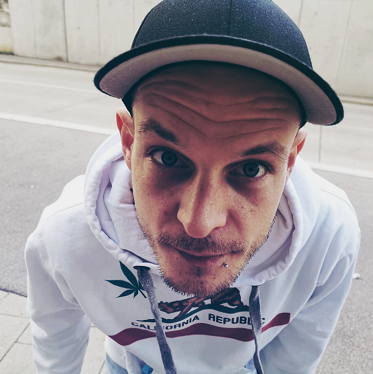 Of course, as a smoker for years I was mainly interested in the different strains around the world. But the moment I have dealt with this topic more closely, I wanted to know what positive side effects weed brings. Which varieties help against which diseases & symptoms. And does weed really makes you addicted? Read more here, I've tried to find as many different strains as possible. In my blog I take you to my coffeeshop journey around the world. I try to collect as many shops as possible for you and I will also try to bring you the advantages and disadvantages of the different countries closer. Not only in the Netherlands there are coffeeshops, also in Germany, Canada, USA, Belgium & Spain. Did not know? Then read more here in my blog.