An indica dominant hybrid, this marijuana strain is a cross between Hashberry and OG Kush. It has 15% – 20% THC content. This mild strain offers a spacey cerebral high and will help you relax and unwind. The plant of Berry OG can be grown indoors and outdoors and has a flowering time of 8 – 9 weeks, offering medium yield. The dark colored plant is usually harvested in October and produces hard buds that are light green in color and have a nice covering of trichomes. The sweet strain is quite popular among patients who are troubled by menstrual cramps, chronic pain, fibromyalgia, nausea, migraine, arthritis and loss of appetite (chemo patients). It can also treat depression and anxiety. You will feel the stress fading away just after a few tokes. The buzz lasts for about 1.5 hours, completely relieving you of your worries and drowning you in the pleasant woody aroma that leaves a lingering sweet berry scent. The strain has a smooth flowery taste that leaves a sweet berry aftertaste. The euphoric head buzz offered by this strain makes it an ideal smoke for a friends' gathering or a weekend party.
Shortly after smoking you will feel a strong head buzz building up; then, right before it peaks, the sensation disperses throughout your body making you feel comfortably heavy. Suddenly you find yourself covered by a blanket of relaxation and euphoria as you enter a neurological black hole in which time, sounds, and thoughts are stretched and morphed. My favorite thing about this strain is that it allows you to focus on a task even when you're stoned- you'll feel drawn to whatever you're doing whilst remaining in a state of deep relaxation and feeling uplifted. You'll really enjoy the way you start to think about things in a whole new perspective, really neat. I recommend this.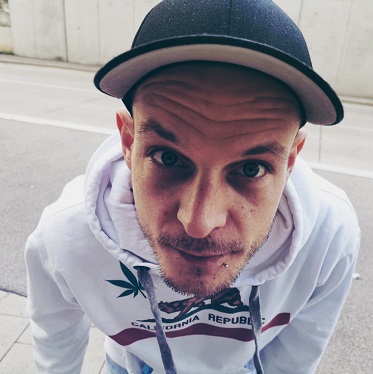 Of course, as a smoker for years I was mainly interested in the different strains around the world. But the moment I have dealt with this topic more closely, I wanted to know what positive side effects weed brings. Which varieties help against which diseases & symptoms. And does weed really makes you addicted? Read more here, I've tried to find as many different strains as possible. In my blog I take you to my coffeeshop journey around the world. I try to collect as many shops as possible for you and I will also try to bring you the advantages and disadvantages of the different countries closer. Not only in the Netherlands there are coffeeshops, also in Germany, Canada, USA, Belgium & Spain. Did not know? Then read more here in my blog.