The medical use of the hemp plant was already practiced 5000 years ago. Meanwhile, 489 essential components in the hemp plant could be determined. In addition to terpenes, flavonoids and other plant substances, the phytocannabinoids enjoy a particularly high interest. So far, 70 phytocannabinoids have been detected in the hemp plant. The best known of these are the tetrahydrocannabinols (THCs), cannabidiols (CBDs), cannabinols (CBNs) and cannabigerols (CBGs). The psychoactive or intoxicating component of cannabis is the tetrahydrocannabiol, which binds to the activity development at the CB1 or CB2 receptor (endocannabinoid sytem). The non-psychoactive ingredient cannabidiol binds to different receptor systems. CBD is therefore considered to be an effective, well-tolerated and above all safe component of the hemp plant and is particularly interesting for self-medication, as it can develop anti-inflammatory, anti-epileptic and antischizophrenic properties without depressing side effects. The use of cannabidiol enjoys in the complementary area due to the positive experience reports of increasing popularity.
Due to the low THC content, CBD-rich hemp is allowed to be legally cultivated. Cannabidiol occurs in higher concentrations in the upper third of the plant as well as in the flowers. After harvesting, the parts of the plant are extracted or placed in extracts for oil extraction. Particularly high quality are the CBD extracts from Co2 extraction. Due to the heat-free extraction process, the complete phytochemical spectrum and all phytocannabinoids, with the exception of THC, are retained.
Selection of the most important, so far investigated mechanisms of action of CBD
Like capsaicin, CBD stimulates the vanilloid receptor type 1. This stimulation could contribute to an analgesic effect. (Bisogno et al., 2001)
CBD binds to the nucleoside transporter-1 and enhances the adenosine signaling pathway, thereby harmonizing the increased release of neurotransmitters (norepinephrine, epinephrine). In animal experiments, the inflammatory parameter TNF-alpha was further reduced by CBD (Malfait et al., 2000)
CBD binds to the GPR55 receptor, complementing the anti-inflammatory effect (Li et al., 2013)
Cannabinoids, including CBD, are potent scavengers and have cell-protecting properties
Application & Use
For complementary use in stress, burnout, sleep disorders, epilepsy, anxiety disorders, schizophrenic psychosis, inflammation and inflammatory pain, nausea and vomiting, migraine, neuropathy, dependence on THC, nicotine, alcohol, hypnotics and opiates, for appetite inhibition, antioxidant cell protection.
Suggested taking
The single dose of CBD varies between 150 and 800 mg per day. As a complementary support or to maintain the vitality and improvement of well-being, as well as to reduce the need for medicines, a lower use of cannabidiol is also effective. The recommended intake is very individual. At the beginning it is best to drip 5-10 drops 1-2 times a day under the tongue. Adjust as needed. The recommendations are based on the experience of pharmacists, doctors and users, including international specialist literature.
Market
CBD concentrates, extracts and oils are standardized to cannabidiol / CBDa (carboxylic acid form) or pure CBD. Hemp extracts from CO2 extraction are standardized at a concentration of 5% to 500 mg CBD / CBDa), at a concentration of 10% to 1000 mg CBD / CBDa. A 10 ml container usually contains about 275 drops. With 2x 5 drops (10%) you will get 2x 18.5mg CBD / CBDa.
Examples
CBD concentrates 5%
for sleep problems: 1x 10 drops in the evening
antioxidant cell protection: 1x 5 drops (CBD extract from Co2 extraction)
in case of stress, burnout, anxiety / nausea, nausea, loss of appetite in weight management, nicotine / smoking cessation: 5-10 drops 3x daily
in inflammatory pain, rheumatoid arthritis, neuropathies, Crohn's disease, multiple sclerosis, Parkinson's, epilepsy, anxiety disorders, oncological indications, muscle tension: dose adjustment from 3x 5-10 drops
CBD concentrates 10%
in inflammatory pain, rheumatoid arthritis, neuropathies, Crohn's disease, multiple sclerosis, Parkinson's, epilepsy, anxiety disorders, oncological indications, muscle tension: dose adjustment from 3x 5-10 drops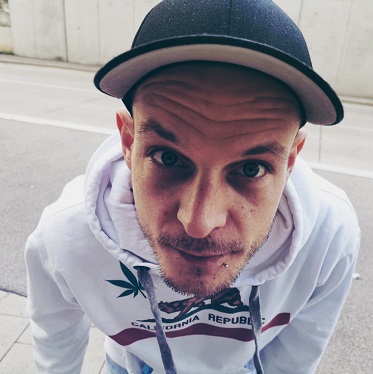 Of course, as a smoker for years I was mainly interested in the different strains around the world. But the moment I have dealt with this topic more closely, I wanted to know what positive side effects weed brings. Which varieties help against which diseases & symptoms. And does weed really makes you addicted?