2020 HANFEXPO will take place for the second time in the heart of Europe at the MARX HALLE in Vienna. From 24th to 26th April 180 national and international exhibitors will present their products for about 8.000 visitors on 13.000 sqm of exhibition grounds. Companies from the cannabis industry will be offered the best possible platform to show products and novelties and the variety of uses for hemp. HANFEXPO combines trade fair, lectures and workshops under one roof and is a meeting place for hemp enthusiasts, interested visitors as well as investors and young entrepreneurs. HANFEXPO 2.0 MORE THAN JUST A TRADE FAIRIn addition to products, information and advice on grow, hemp and CBD, there is a wide range of activities. Various side events, which take place parallel to HANFEXPO, offer visitors a comprehensive trade fair experience. Every day of the fair promises a varied daily programme with various activities and entertainment.
It will take place at the historic Marx Halle in Vienna, Austria.
At HANFEXPO, Austria's largest hemp event, you can listen to experts from the medical, science, business, and political sectors who will be discussing a variety of topics such as different uses, research topics, and social developments. You can also learn about the latest industry trends and get a glimpse into the future of the cannabis market.
Aside from the education, there will be over 150 exhibitors showing off all the latest products including clothing, cosmetics, accessories, food, building materials, and cultivation products such as fertilizers. It's a great way to discover the true potential and versatility of hemp.
Hemp as become increasingly popular in Austria, having been voted "Medicinal Plant of the Year 2018" by the Herbal Medicinal Products Platform Austria (HMPPA). The HMPPA includes a network of doctors, professors, and a former member of the National Council, Peter Kolba. That being said, HANFEXPO is centered around providing relevant information on anything related to the cannabis plant.
This will also be the first year of the GRANDGREEN Symposium – an opportunity for startups to pitch their ideas, receive valuable feedback and networking connections, and learn about the legal framework surrounding the industry in Europe.
Marx Halle is centrally located, making the event easily accessible by public transportation or bicycle. A shuttle service will be available to take people directly to the fair grounds at regularly scheduled intervals, and there will also be bicycle parking in the vicinity.
For your convenience, an outdoor area will be set up that will have abundant seating food trucks, drinks, coffee, a vaporizer lounge, photo booths, charging stations for your laptops and mobile devices, and many other extras. Tickets and additional information can be found at www.hanfexpo.com!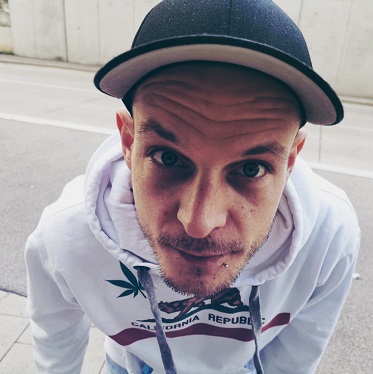 Of course, as a smoker for years I was mainly interested in the different strains around the world. But the moment I have dealt with this topic more closely, I wanted to know what positive side effects weed brings. Which varieties help against which diseases & symptoms. And does weed really makes you addicted? Read more here, I've tried to find as many different strains as possible. In my blog I take you to my coffeeshop journey around the world. I try to collect as many shops as possible for you and I will also try to bring you the advantages and disadvantages of the different countries closer. Not only in the Netherlands there are coffeeshops, also in Germany, Canada, USA, Belgium & Spain. Did not know? Then read more here in my blog.