After we have been dealing with the latest DIY extraction possibilities again and again, we of course also took a closer look at the DabPress 10 Tones press
The delivery was, well what should I say.. not exactly without problems. Our press was paid with PayPal, but not shipped the day after as promised. After some questions we were told that our package was sent. Unfortunately, that was not the case.
Days later we looking for ourselves and get informed from the supplier that our package never left the warehouse and was lost. That meant to wait a bit longer … yeah and so we wait…
2 weeks later we received the press we ordered. For this we must also clearly praise the support which has taken really really nice and attentive to our concerns. As a goodie for the long wait, we have received a press mold.
The Test
Test press at about 77°C and a pressure of 0-4000 PSI with two different strains. In each case 7g were pressed in a 160um filter pack up to 3 minutes with constantly increasing pressure.
Result
To our surprise, we achieved very good results in both of our test presses! From both strains we received more than 15% pure wax. Yes, with a higher temperature we could probably have gotten more out of it. But for us, the taste is more important than the amount of the yield itself.
Our conclusion
We can safely recommend the 10-ton DabPress without hesitation. We have the best results with 90um – 160um filter packs. If you are also in possession of this or any other Rosin Press let us know your experience in the comments.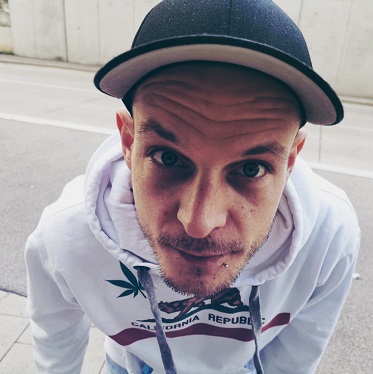 Of course, as a smoker for years I was mainly interested in the different strains around the world. But the moment I have dealt with this topic more closely, I wanted to know what positive side effects weed brings. Which varieties help against which diseases & symptoms. And does weed really makes you addicted? Read more here, I've tried to find as many different strains as possible. In my blog I take you to my coffeeshop journey around the world. I try to collect as many shops as possible for you and I will also try to bring you the advantages and disadvantages of the different countries closer. Not only in the Netherlands there are coffeeshops, also in Germany, Canada, USA, Belgium & Spain. Did not know? Then read more here in my blog.