The market is currently flooded with cartridges and VapePens. The new liquid tanks are slowly but surely making their way to Europe. What can these pen-sized glass sleeves really do? Meanwhile, more and more manufacturers are switching to ceramic atomizers. It has shown that they can really handle viscous oils. All these cartridges have excellent vape performance with high viscosity extracts and oils. What's key is the ceramic coil which was designed to be used with thick oils. The ceramic coil provides clean taste and great quality. We took a closer look at the differences in the individual models and provide you the guide for your ultimate vape experience.
Our pick
OGCrush Cartridge
We have used many other kind of "M6T like" atomizers but these ones from ogcrush never get stuck in our tests with thick oil in the chamber. It has areally nice draw resistance and airflow.
The cartridge delivers very rich and flavorful hits, quite impressive compared to most carts we've filled before.
The initial taste is insanely good and it stays that way without getting too clogged towards the end.
That and the low price made the difference. We are really amazed at what we get here for little money.
The TH2 Atomizer directly from ccell provides incredible efficiency and surprising performance! As well because the tip is not plastic it stay nice and cool between puffs.
They provide superior performance when compared to a cotton wick system. The ceramic works better to absorb even thick oils, so this system is a step ahead in both vapour performance and oil efficiency.
The price was also decisive for our test, unfortunately it turns out quite high and throws this cart into second place.
Cheapest candidate
CERA COIL
3rd place goes to the cheapest atomizer, from Cera Coil ordered from graveda. The optical TH2 replica initially offers surprisingly good performance which, however, decreases noticeably over time compared to the competition.
After several consecutive puffs, we noticed a decrease in taste. The airflow is still excellent right to the end.
Anyone who decides a cheap 0.5ml variant and does not fully utilize the cartridge will definitely get through the day here.
Last but not least
CCELL M6T
The vapor quality of the M6T cartridges is why you have probably heard of the ccell name. Their ceramic atomizer technology produces some of the most durable and pleasant vapors of any system on the market.
The size of the hits is ridiculously massive and the taste is also very good till the end. But however, we also found some cons here.
The mouthpiece is fixed, so this cartridge clearly fails in our test. After it can only be used as a disposable atomizer.
Too bad about the very high price.
Our conclusion
What to say two out of four carts met our requirements. In the end, the ogcrush product made it to the top. This shows that not only the USA can deliver good and reliable atomizers. Clear purchase recommendation from our side.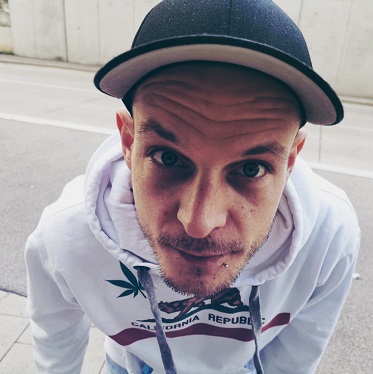 Of course, as a smoker for years I was mainly interested in the different strains around the world. But the moment I have dealt with this topic more closely, I wanted to know what positive side effects weed brings. Which varieties help against which diseases & symptoms. And does weed really makes you addicted? Read more here, I've tried to find as many different strains as possible. In my blog I take you to my coffeeshop journey around the world. I try to collect as many shops as possible for you and I will also try to bring you the advantages and disadvantages of the different countries closer. Not only in the Netherlands there are coffeeshops, also in Germany, Canada, USA, Belgium & Spain. Did not know? Then read more here in my blog.